Website Development & Mobile App


Website Development

Fully customized solutions with dedicated support.

Save time while making a great impression with a professionally branded website. Our skilled developers will expound upon the conference theme to deliver relevant content that seamlessly integrates with our other tools.

Request a Demo
Event Branding
Work with our Creative Services team to achieve your event look and feel or we can work directly with your marketing team.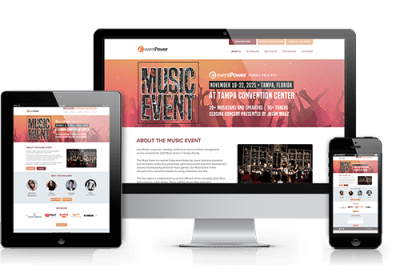 Avoid Repeat Data Entry
Information is seamlessly populated with other eventPower online services to deliver database driven and immediate content to your website without having to re-enter the same data.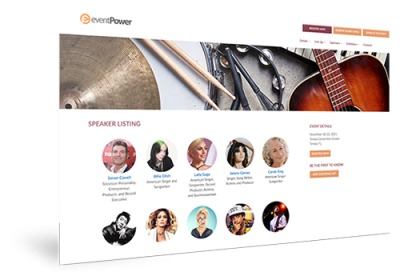 Dedicated Website Developer
A dedicated website developer will work closely with you throughout the website build and will lead the process to ensure all requirements are met on schedule.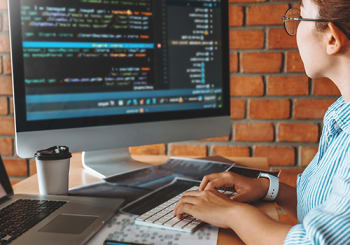 Custom Templates
Choose from one of several website templates available. Enhance the user experience by using one of our proven and tested options while customizing to your specifications.
Easy Website Maintenance
Access the website system anytime to update content in real-time when needed. Easy to use system and little to no HTML knowledge is required.
Mobile App

Accessibility at your fingertips.

Provide a seamless mobile app experience to your attendees

Request a Demo
Enhance the Event Experience
Make it easy for you and your audience to communicate, network, educate, motivate and most importantly, engage!
Unique Features
Provide your attendees with a great user experience including an easy-to-use interface, guided tours, push notifications, interactive exhibit hall and session maps, in-app networking, session surveys and more!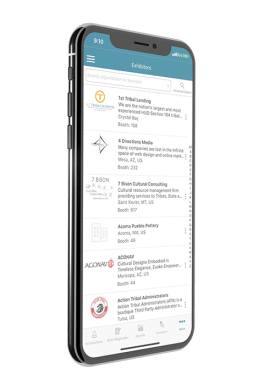 Tight Data Integration
Manage all your data in eventPower's tools and have it immediately available to your attendees via their mobile app. All attendees, speakers, sessions, exhibitors and sponsors are automatically synchronized, ensuring your attendees are always looking at the most up-to-date information.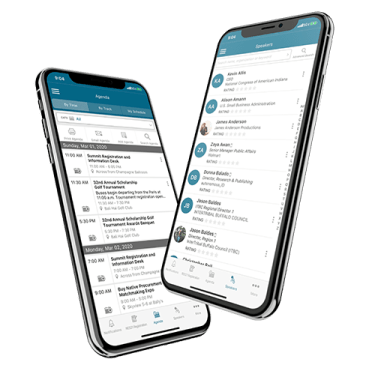 In-Person and Virtual Networking
If you are planning a hybrid event, the mobile app allows both virtual and in-person attendees to network, chat and ask questions under the same unified platform… Real Smart!
Flexible Options
Allow all attendees to access information without downloads regardless of their platform or device. Or, use our native, downloadable apps for Apple/iOS and Android for an immersive experience.
Request a Demo
Meet Your Team
We'll help you build it.
We'll provide one-on-one training.
We're available by phone or email when you need us.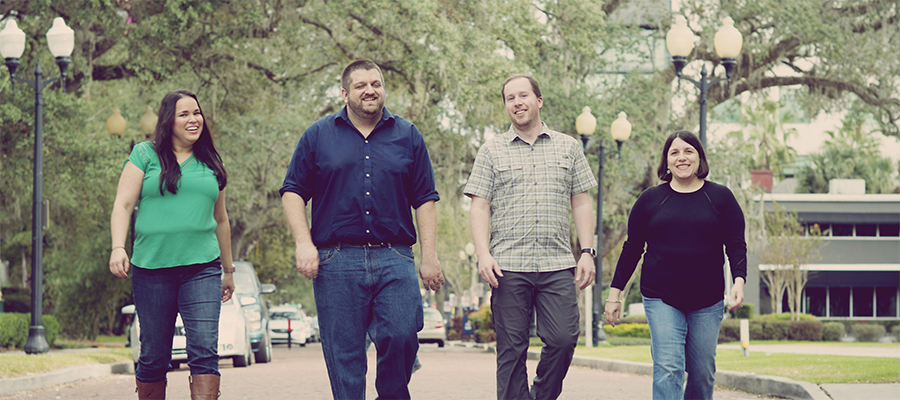 Our Clients are Talking

I would absolutely recommend eventPower to anyone looking for a hands-on, creative team to guide them through the Virtual Event Experience. We loved our team. They were all fun and easy to work with - two important things that make the long days go by much smoother during a conference. They seemed to know what we were looking for (before we did sometimes) and were able to accommodate almost every request."

- Melissa Ventresca, National Council of State Housing Agencies
NCSHA Annual Conference & Showcase