News
Stay up-to-date on all the latest eventPower happenings.
News Archive
Logistics Officer Association (LOA) Symposium
November 1, 2018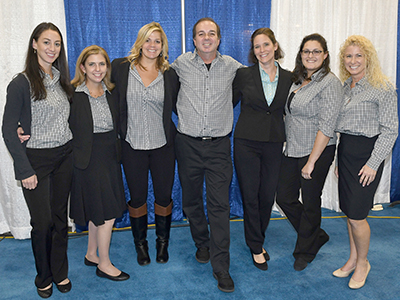 eventPower supported the 36th annual Logistics Officer Association (LOA) Symposium in Oklahoma City. The event attracted close to 1200 logistics, acquisition and technology professionals from across the Department of Defense as well as industry attendees and academia. We are proud to partner with such a great organization!
AFCEA Mid-America Cyberspace Symposium
July 6, 2018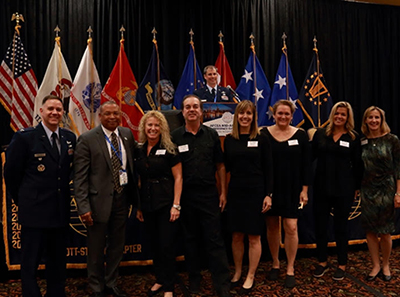 The eventPower team is shown here shoulder to shoulder with the AFCEA Scott-St Louis Chapter outgoing President, Sam Douglas, incoming President, Colonel Michael Phillips and AFCEA Vice President of Membership, Tina Jordan. We are proud to partner with this organization to produce a successful event for yet another year and look forward to what 2019 has in store for this growing Symposium!
Supporting Special Operations Forces at Global SOF Foundation Reception
May 22, 2018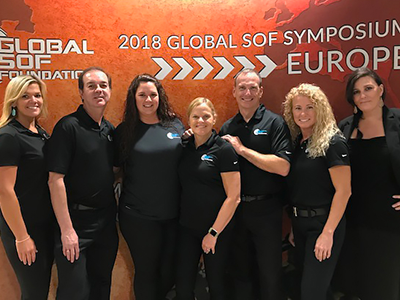 The eventPower team provides conference services to the Global SOF Foundation which supports Special Operations Forces within the United States military and its allies. This event was a reception during the SOFIC conference in Tampa, FL. The eventPower team is looking forward to supporting the Global SOF Foundation at the Modern Warfare Symposium in Fort Bragg, NC, and the Global SOF Symposium Europe in Madrid, Spain.
GeoConvention 2018
May 15, 2018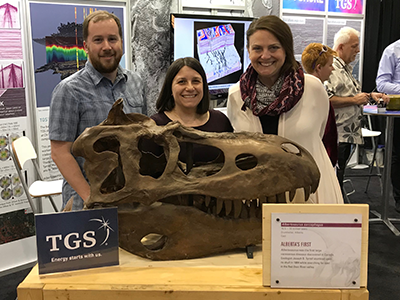 eventPower was happy to be back in Calgary, Canada for GeoConvention 2018. The event focuses on the Canadian oil and gas industry. Our team was there to run onsite attendee registration and check in. We look forward to returning in 2019!
Proudly Supporting our Troops
April 27, 2018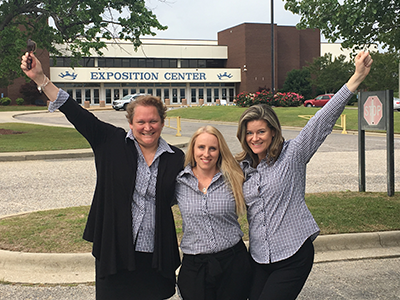 eventPower celebrates its 10th year supporting the annual AFCEA TechNet Fort Bragg Conference in Fayetteville, NC.
2018 ProGreen EXPO
February 19, 2018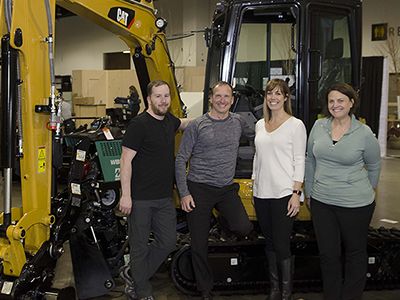 ProGreen EXPO just finished with over 6,000 green industry professionals attending a huge expo hall, classes, and certifications in Denver, Colorado. eventPower handled pre-event registration along with onsite badge printing and onsite registration. eventPower also debuted new full-color print-on-demand badges.

Attendees checked-in quickly with pre-emailed Scan-and-Go stations, and those who didn't pre-register were able to register and get on their way easily. eventPower had staff onsite running registration with ProGreen volunteers as well as supporting ProGreen's email and phone help desk.
eventPower's Registration Team Supports NCTE
November 20, 2017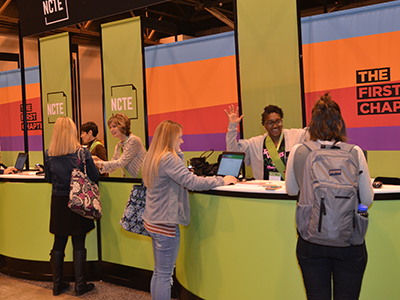 eventPower kicked off a new partnership with the National Council of Teachers of English (NCTE) supporting their 2017 Annual event in St. Louis. eventPower is providing online and onsite registration services for multiple events throughout the year including NCTE's Annual and CCCC events.

Registration at the Annual Event in November included checking in and registering over 6,000 authors, advocates, and literacy educators from across the country. Integrating with NCTE's Aptify Association Management Software (AMS) was an important step in ensuring consistent data across all NCTE's information systems. Attendees were overheard commenting about the ease and speed of the entire check-in and badge pickup process.

eventPower is additionally providing speaker management services to NCTE including the call for authors process and multi-step review process for NCTE's upcoming events.