eventPower in the News


Stay up-to-date on all the latest eventPower happenings.
Join Our Email List
eventPower Welcomes 60 New Virtual Clients
January 26, 2021
EXHIBITOR
When in-person events were cancelled last year, eventPower initiated a journey to create a Virtual Event Experience that allowed their clients the ability to host virtual and hybrid events within one software solution backed by the powerful suite of conference planning tools that eventPower developed over a decade ago.
Read more.
---
EventPower Evolves With The Times

January 20, 2021
by Matt Swenson, Trade Show News Network (TSNN)
Hewlett Packard planned to send 2,000 attendees to Nashville for an event in May. There were 270 presentations ready to go, featuring a combined 700 speakers. Rather than let a little thing like a pandemic let all that work go to waste, HP's planners reached out eventPower, the company behind its event platform, about transforming all those sessions into a digital event.
Read more.
---
eventPower Makes A Play On Virtual Gamification
November 30, 2020
EXHIBITOR
eventPower is proud to announce the release of gamification on the Virtual Event Experience platform. This new feature adds a point-scoring competition where contenders are featured on a live leaderboard showcased on the virtual platform.
Read more.
---
New Business Contracts: Stetson, CDS, eventPower and CompuSystems

September 23, 2020
by Lisa Plummer Savas, Trade Show News Network (TSNN)
While there has been an understandable drop in new and renewed business deals in the trade show industry lately, there have been some bright spots, particularly in the virtual space. Here are a few companies continuing to forge ahead as they prepare for a post-COVID-19 business future.
Read more.
---
Event Management firm, unfazed by pandemic, lands 11 new clients

August 13, 2020
Business Observer
eventPower, an event management company, has not allowed the coronavirus pandemic to slow its growth. According to a press release, the Tampa-based firm recently inked deals with 11 new clients, including a prominent liquor brand.
Read more.
---
eventPower Offers Virtual Event Experience
May 26, 2020
EXHIBITOR
eventPower has built onto its existing set of software tools to offer a virtual platform for current and prospective clients. eventPower's platform automatically integrates with video conferencing platforms such as Zoom and Vimeo.
Read more.
---
eventPower Unveils New Services and Tools for Live and Hybrid Meetings

April 30, 2020
by Danalynne Wheeler Menegus, Trade Show News Network (TSNN)
Conference management service and software provider eventPower has launched new services and tools to help planners with live, virtual and hybrid events. Clients can choose from fully managed solutions (working with eventPower's meeting planners) or software as a service tools.
Read more.
---
eventPower Customizes a 'New Normal' for Each Client
April 23, 2020
EXHIBITOR
eventPower continues to offer as much flexibility for their clients who have been impacted by the COVID-19 crisis. Currently, eventPower is working with over 60 clients offering the best alternatives during these uncertain times where the end date is not guaranteed.
Read more.
---
eventPower Launches New Exhibit Selection & Management Tool
April 2, 2020
EXHIBITOR
eventPower has recently launched a new and improved Exhibit Selection & Management Tool. The Exhibit Selection & Management Tool grants exhibitors and sponsors the ability to self-contract. The process streamlines the selection, contracting and management of exhibitors and sponsorships for shows of all sizes.
Read more
.
---
eventPower Reveals New Clients & Renewals for 2020
February 27, 2020
EXHIBITOR
eventPower announces the signing of two renewals and two new clients looking for assistance with creating efficiencies for their events. eventPower's two newest clients include Total Event Resources (TER) and FinancialForceX Summit while Association of Change Management Professionals and the The Utah Army National Guard (UTARNG) have renewed their contracts after seeing great success.
Read more
.
---
How to Manage Remote Employees

February 14, 2020
by Brian Hartz, Tampa Bay Editor, Business Observer
More and more companies that operate in industries that don't require a significant investment in physical space — think professional services, such as marketing and advertising — are realizing big cost savings by shifting to a remote workforce.
Some, like Tampa-based eventPower — a tech firm that specializes in Software-as-a-Service event management products — have never operated from a physical office.
Read more
.
---
eventPower Scoops Up New Clients

November 14, 2019
by Lisa Plummer Savas, Trade Show News Network (TSNN)
Event management service and software provider eventPower has acquired four new clients: National Association of RV Parks and Campgrounds; Pope and Young Club; California Association of Teachers of English, and American College of Preventive Medicine.
Read more
.
---
Top 500 Companies on the Gulf Coast

Business Observer FL
eventPower made the list!
Learn more.
---
Laurie Powell: "Listening skills are the best skills a leader can have"

June 20, 2019
by Yitzi Weiner, A "Positive" Influencer, Thrive Global
I had the pleasure to interview Laurie Powell, Vice President of Business Development at eventPower. Laurie has over 30 years of sales and management experience in both events and publishing.
Read more
.
---
Tampa Company Expands From Conference Planner to Software Firm
March 19, 2019
by Margie Manning, St. Pete Catalyst
Tampa tech company eventPower got into the software business by accident.
The company, founded 23 years ago by Frank Powell, originally was called Technology Forums and exclusively worked for government agencies, managing their conferences, before a spending scandal forced it to pivot.
Read more
.
---
Tampa-Based eventPower Grows Through Innovation

February 4, 2019
by Jo-Lynn Brown, Tampa Bay Business & Wealth
Expect Laurie and Frank Powell to be a hit at cocktail parties—if they ever have time for them.
One day, they could be producing a conference of energy startups pitching the U.S. government Shark Tank-style. Another, they could be powering an animation festival for tens of thousands of people roaming the exhibits in wild costumes.
Read more
.
---
eventPower Featured in Business Observer FL

November 23, 2018
by Brian Hartz, Tampa Bay Editor, Business Observer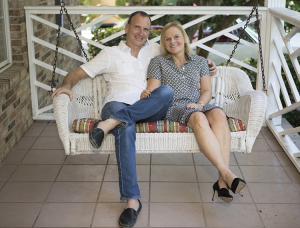 Event horizon: Faced with failure, entrepreneurs tackle a new frontier
When an event management company's main revenue stream dried up, it reinvented itself. The payoff has been celebratory.
Read more
Our Clients are Talking

We absolutely loved the speaker tool + agenda because it helped streamline the process of collecting and sharing speakers' information. It was easy to learn and adapt to our needs. I also appreciated the ability to pull reports with specific filters for the information we needed. We can't wait to use it again for our next event."

- Melissa Ventresca, National Council of State Housing Agencies
NCSHA Annual Conference & Showcase