News Archive
Stay up-to-date on all the latest eventPower happenings.


AFCEA Mid-America Cyberspace Symposium
July 6, 2018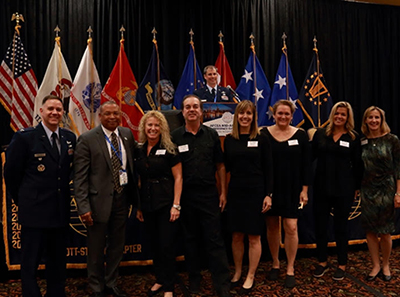 The eventPower team is shown here shoulder to shoulder with the AFCEA Scott-St Louis Chapter outgoing President, Sam Douglas, incoming President, Colonel Michael Phillips and AFCEA Vice President of Membership, Tina Jordan. We are proud to partner with this organization to produce a successful event for yet another year and look forward to what 2019 has in store for this growing Symposium!
Supporting Special Operations Forces at Global SOF Foundation Reception
May 22, 2018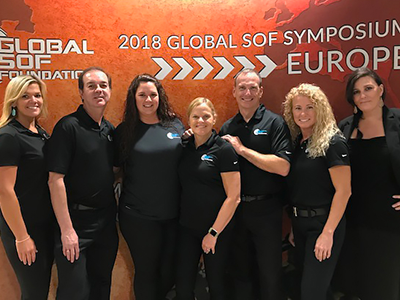 The eventPower team provides conference services to the Global SOF Foundation which supports Special Operations Forces within the United States military and its allies. This event was a reception during the SOFIC conference in Tampa, FL. The eventPower team is looking forward to supporting the Global SOF Foundation at the Modern Warfare Symposium in Fort Bragg, NC, and the Global SOF Symposium Europe in Madrid, Spain.
GeoConvention 2018
May 15, 2018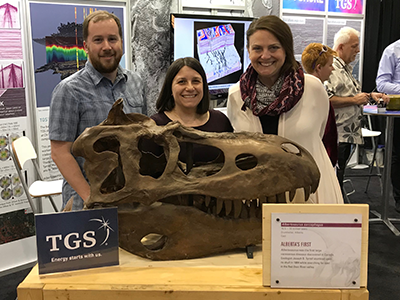 eventPower was happy to be back in Calgary, Canada for GeoConvention 2018. The event focuses on the Canadian oil and gas industry. Our team was there to run onsite attendee registration and check in. We look forward to returning in 2019!

Proudly Supporting our Troops
April 27, 2018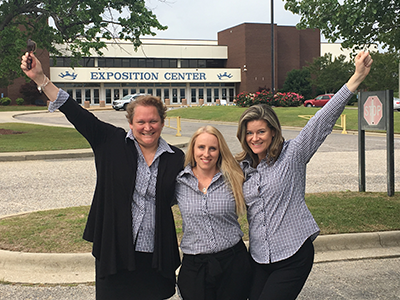 eventPower celebrates its 10th year supporting the annual AFCEA TechNet Fort Bragg Conference in Fayetteville, NC.
2018 ProGreen EXPO
February 19, 2018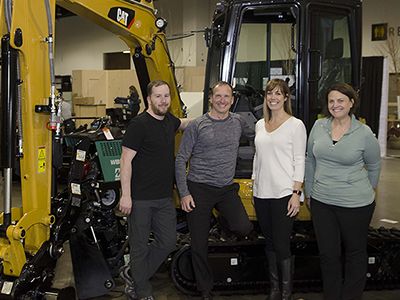 ProGreen EXPO just finished with over 6,000 green industry professionals attending a huge expo hall, classes, and certifications in Denver, Colorado. eventPower handled pre-event registration along with onsite badge printing and onsite registration. eventPower also debuted new full-color print-on-demand badges.

Attendees checked-in quickly with pre-emailed Scan-and-Go stations, and those who didn't pre-register were able to register and get on their way easily. eventPower had staff onsite running registration with ProGreen volunteers as well as supporting ProGreen's email and phone help desk.
eventPower's Registration Team Supports NCTE
November 20, 2017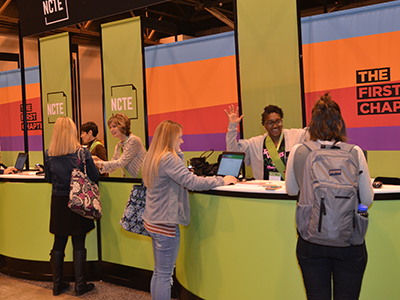 eventPower kicked off a new partnership with the National Council of Teachers of English (NCTE) supporting their 2017 Annual event in St. Louis. eventPower is providing online and onsite registration services for multiple events throughout the year including NCTE's Annual and CCCC events.

Registration at the Annual Event in November included checking in and registering over 6,000 authors, advocates, and literacy educators from across the country. Integrating with NCTE's Aptify Association Management Software (AMS) was an important step in ensuring consistent data across all NCTE's information systems. Attendees were overheard commenting about the ease and speed of the entire check-in and badge pickup process.

eventPower is additionally providing speaker management services to NCTE including the call for authors process and multi-step review process for NCTE's upcoming events.
IMEX America 2017
October 16, 2017
eventPower recently provided ticket sales at IMEX America supporting Meeting Professionals International for the IMEX America Rendezvous networking event. A team of three eventPower staff supported ticket sales online and on-site for the large event at Drei's Nightclub at the rooftop of the Cromwell hotel in Las Vegas. The event was a huge success while attendees danced and partied the night away.
eventPower Supports National Veterans TEE Tournament
September 18, 2017
eventPower's Kate Coelln and Sharon Ruyle were recently in Iowa supporting the VA TEE Tournament. This program is a week of golf and recreational activities for U.S. military veterans with visual impairments, amputations, traumatic brain injuries, and other life changing disabilities. The eventPower team provides pre-registration for veterans and volunteers, matching up volunteers with veterans and handling all onsite badge printing along with supporting the volunteer team throughout the event.

To track participation and assist the planning team with future events, all veterans, volunteers, and staff have their badges scanned at each activity utilizing eventPower's custom Lead Retrieval & Session Tracking system.
Supporting the MPI Foundation in Mexico City
September 11, 2017
eventPower's Courtney Witter and Samantha Jenkins traveled to Mexico City to manage MPI Foundation's Rendezvous onsite event registration and ticket sales at ibtm latin america.
We look forward to supporting the MPI Foundation again at IMEX America and ibtm world in Barcelona in November! Stop by to pick up your Rendezvous ticket and say "Hi!" to the eventPower team!
Laurie Powell Moderates Panel at SISO
August 18, 2017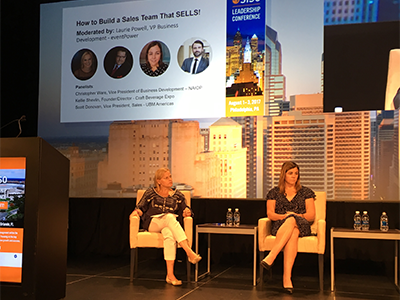 eventPower's own Laurie Powell moderated a panel at the recent Society of Independent Show Organizers (SISO) Leadership conference on, "How to Build a Sales Team that SELLS!" Speaking with Christopher Ware (NAIOP), Kellie Shevlin (Craft Beverage Expo), and Scott Donovan (UBM Americas), they discussed how to sell exhibits in an increasingly more competitive environment.
Laurie was quoted in the
Trade Show News Network
piece.
"In order to truly serve the show and the exhibitor, the exhibitor should be requalified before just selling them a booth. Don't take things for granted."
eventPower's Registration Supports A-Kon Event
July 5, 2017
The eventPower team registered, checked-in and badged over 22,000 attendees for the annual
A-Kon
event for anime fans and guests. A-Kon completed it's 28th year focused on anime fandom, Japanese pop culture, and includes events ranging from panels with authors and artists, gaming, cosplay, and many other events over a 4-day period running almost 24 hours a day.
eventPower has been a A-Kon partner for the past 3 years as the event grew beyond pre-printing and the manual process of labeling and handing out badges. eventPower now provides online pre-event registration, onsite registration, and a quick and easy process for A-Kon attendees to print their badges, all while keeping registration lines to a minimum.
Producing the SelectUSA Investment Summit
June 26, 2017
For the past 2 years, eventPower has partnered with the U.S. Department of Commerce to produce the SelectUSA Investment Summit. The Summit is the highest-level foreign direct investment conference in the United States. Attendance included participants from over 60 international markets looking to invest in the U.S.
eventPower services included:
managing a custom matchmaking tool that allowed over 2500 meetings to take place onsite
VIP support for three Cabinet secretaries, two governors, and multiple high-level CEOs
website development
event registration and API integration
exhibitor sales and management
management of translation services
agenda and speaker management
creative services
and more!