Courtney Witter
Director of Registration Services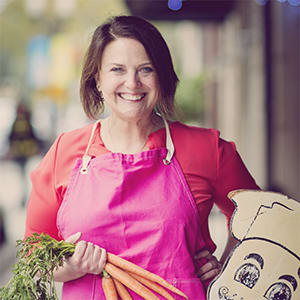 Always Stirring it up!
I love cooking - for myself, for my friends and family. I am truly in my happy place in a kitchen dirtying every pot, pan and kitchen tool from my extensive collection!
Meet Courtney
Courtney is an enthusiastic and client-focused events planning professional with over 15 years of experience in B2B and B2G events and marketing. Her passion for events began when she was just 12 years old when she printed her first badge at a conference produced by her own family's media company. She is excited about utilizing data and the latest in event technology to produce amazing events. Courtney is a high producer who possesses operational and project management aptitude. Her areas of expertise include: complex problem solving, project management and customer and client support.
---
Fun Facts
What are some things you think everyone should try at least once in their lifetime? Why?
Live in another country for a period of time!
What is the quirkiest thing about you?
I have a weird sense of humor. You either get it, or you don't - there is no in between!
What is your "go to" karaoke song?
Tina Turner - Better Be Good to Me
Blues Traveller - Hook
What is your secret talent?
Finding the perfect restaurant!