Matt McGartland
Event Technology Specialist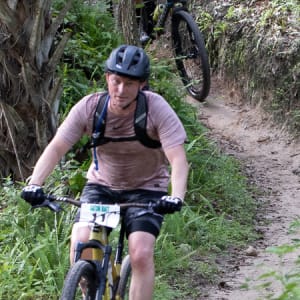 Behind the Lens
Even though there are no "mountains" in Florida, I enjoy mountain biking at the major trail systems located all over central Florida where they build challenging terrain into elevation leftover from old mining operations.
Meet Matt
Matt attended the University of Central Florida where he obtained a Bachelor of Science degree in Business Administration and Marketing. While attending UCF, he interned with an audiovisual production company that catapulted his nine year journey to Technical Director. Matt returned to Tampa thereafter and spent two years supporting a prolific group of estate and tax attorneys who are frequent presenters at professional education events. Matt then jumped at the opportunity to hone his organizational skills working for two years at a fintech SaaS company in a project management role which ultimately led to his employment at eventPower where Matt serves as Event Technology Specialist.
---
Fun Facts
Would you rather vacation on the beach or in the mountains?
Definitely headed to the mountains; I'd love to go to Whistler with my brother during the summer when the ski resort converts itself into a downhill bike park with chair lift access.
What is your favorite way to spend your free time?
Doing something outdoorsy with my family: parks, paddleboards and picnics!
When you were 16, what did you want to be when you grew up?
Biomedical Laboratory Researcher
What was your first car?
1967 Pontiac Firebird