Nick Rasp
Front End Developer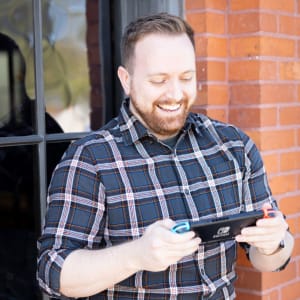 Up for a game of Quidditch, or a Pokemon battle?
I embrace the fact that I am a nerd. I love all things Harry Potter, Pokemon, Zelda, Nintendo, or Sci-Fi/Fantasy related. These are outlets that allowed me to escape into new worlds growing up, and currently.
Meet Nick
After graduating from Temple University with a Bachelor of Business Administration, Nick started his career in a management training program with Marriott International. He worked for Marriott International for just over 3 years in various roles from Front Desk Manager to Conference Coordinator and Event Manager. Eventually, Nick was introduced to the eventPower team, and the rest is history. He started with eventPower as a Conference Planner, and progressed up to Project Manager. During the time where everything was virtual, Nick became familiar working with event applications and learning some basic coding. As a result, he has transitioned from the Events Team to the Development Team as a Front End Developer. While on the eventPower Team, Nick has learned how to adapt to any situation, and how to remain cool under pressure (because as we all know by now, things are always changing).
---
Fun Facts
If you could be on a reality show, what would it be?
I would want to be a judge on some sort of reality competition show (The Voice, American Idol, America's Got Talent, the Masked Singer, etc). Live performance is a powerful art form. I love watching people perform in real time, and all of the emotions they can make you feel.
What was your favorite vacation?
Backpacking through Spain. It's a humbling experience traveling to another country and being immersed in a different culture. Disney World is a close second though.
What is your favorite ice cream flavor?
Chocolate all the way! If we are talking Ben and Jerry's, then it'll have to be Half Baked.
What is your favorite way to spend your free time?
Video games, streaming shows, reading a good book, cooking with my partner. I love being home, plain and simple.