Marisa McCarthy
Senior Product Design Manager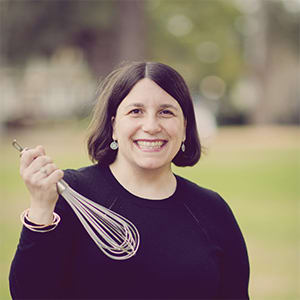 Cookin' with Marisa
I love to cook! It helps me to relax and unwind after a work day. I also enjoy cooking for others and seeing them enjoy the food.
Meet Marisa
Marisa is a Website Design Manager at eventPower. She has been with the company since 2014 and has created websites for numerous clients across various industries. Before joining eventPower, Marisa worked at CACI as a member of the Program Management Office which oversaw the company's largest U.S. Army contract at the time. She worked closely with a large team of Project Managers and Financial Analysts in that role. Marisa decided on a career change after ten years with CACI to pursue more creative work and now designs and develops event websites and leads the user interface design for eventPower's tools.
---
Fun Facts
Would you rather vacation on the beach or in the mountains?
Mountains! Being around mountains is serenity for me. I choose mountains over ocean always. If I had the opportunity to be close to mountains now, I'd be there with my husband hiking and taking in the scenery.
What was the first concert that you went to and where?
New Kids on the Block in Ottawa, Canada
When you were 16, what did you want to be when you grew up?
Teacher
What was your favorite vacation?
Volcanoes National Park, The Big Island, Hawaii