Online & Onsite Registration

Onsite Registration

Powerful, Flexible, Scaleable and Rich with Features.

eventPower puts the power within your control. Select a turn-key package where our team manages the entire registration process within your vision, or we can build out the program for your team to execute.

Request a Demo
Extension of Your Team
A dedicated eventPower registration manager will become a valuable extension of your event team. We provide ongoing training and live support to your staff on the tool's administrative functions as well as attendee customer service.
Data at Your Fingertips
eventPower's executive reporting dashboard yields high-level and real-time information to your event stakeholders. Create custom reports and email specific attendees with ease within our dynamic custom reporting tool.
Flexible and Robust Data Collection
Create an unlimited number of registration types with unique question collection, tiered pricing capability, customized confirmation emails, auto-expire early bird pricing options, easy promotion code creation, exhibitor and speaker registration and more.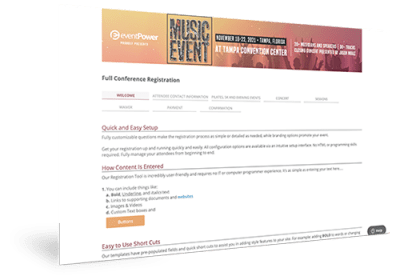 Group Registration
Allow a representative to register their group of attendees and pay within a single transaction. Offer large group discounts without coupon codes.
Session and Activity Sign-Up
Set room capacity limits, easily manage waitlists and collect fees. Session reporting is simple and efficient.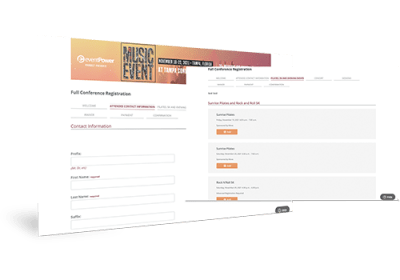 AMS Integration
Engage your membership database with special pricing. eventPower's registration platform integrates with most existing enterprise membership software for member verification.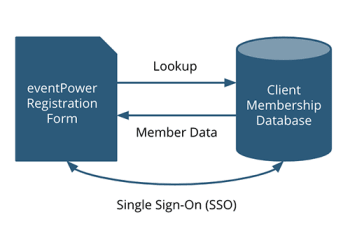 One Solution
The registration tool manages all meeting formats within a single registration build. Both in-person and virtual attendees can seamlessly network with one another.
Onsite Badge Printing

Stand out from the crowd by not standing in line.

Make the best first impression with streamlined line management, multiple check-in stations and ease of process.

Request a Demo
Hello! My Name Is...
Select from multiple badge options including holderless badges, wrist bands, PVC, pre-printed or on-demand badge printing. Custom designed to fit your requirements and stay on brand.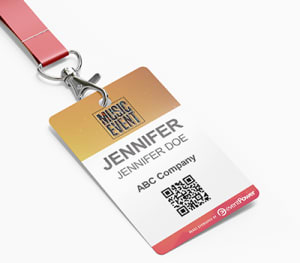 Your Vision. Our Solution.
Our onsite registration badge design and printing solution is an effortless, attendee-focused check-in and badging process. eventPower full-service, onsite registration services include equipment and staffing for total management of onsite registration and badge pickup.
Behind The Scenes
A dedicated eventPower registration manager will become a valuable extension of your event team supporting you through every step of the process.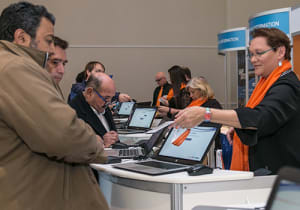 Exceptional Customer Service
eventPower can play a more active role handling all aspects of pre-registration customer service including cancelations and enforcing refund policies, outstanding collections and other day-to-day attendee management, leaving you more time to focus on planning your event.
DIY
Pre-print or on-demand printing options are available for a do it yourself model.
COVID-19 Requirements
eventPower is committed to the safety and well-being of your event attendees. We work with our clients to create and implement social distancing best practices. From additional sanitation areas to safely distributing lanyards and badges, eventPower is here to develop and execute a COVID-19 solution for your in-person events.
Request a Demo
Meet Your Team
We'll help you build it.
We'll provide one-on-one training.
We're available by phone or email when you need us.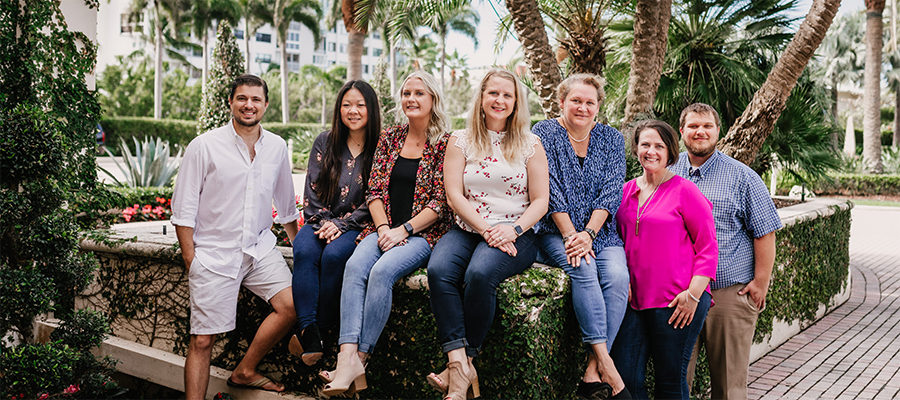 Our Clients are Talking

I've partnered with eventPower for over 10 years. Their service has been exceptional, even through staff changes, process changes, there was little to no impact felt. If you want professionalism, quality and an overall successful conference, eventPower is the way to go."

- Elizabeth Robbins, Chickasaw Management Services
Department of Energy Cyber Conference