Exhibit & Sponsorship Sales


Give back your sales team's most valuable resource… their time.

The eventPower exhibit & sponsorship sales tool will allow your sales team to focus more time on selling and less time on paperwork and fulfillment.

Request a Demo
Online Contracting Tool
Accept contracts electronically via online forms that automatically track sales of booths, sponsorships, sponsorship levels, advertisements and all associated deliverables.
Sponsorships
Sell sponsorship packages or individual items. The system tracks all deliverables within each sponsorship and removes sold items from inventory.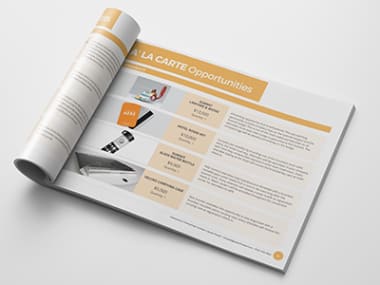 Interactive Floor Plan
Exhibitors can select their location from a real-time, online floor plan. Sold booths are automatically removed from inventory and populated with the company name, logo and description.
Deliverable Management
Track, manage and collect all deliverables associated with exhibits, sponsorships and advertising. Sponsors and exhibitors can upload their content and artwork directly into their unique portal.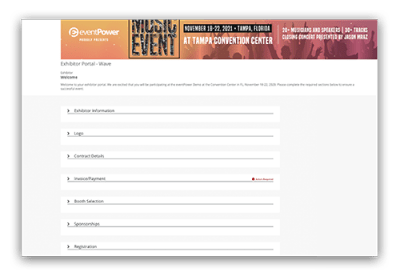 Booth Personnel
Easily manage the registration passes for booth personnel without coupon codes. The system recognizes the number of passes each company receives and issues registration links accordingly.
Advertising
Sell advertising space online where billing and the collection of the ad copy are all available in a single portal.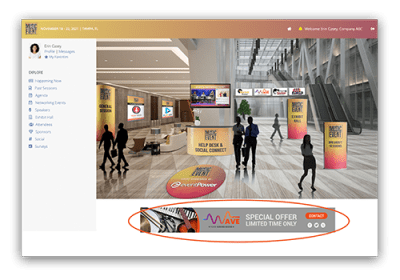 Invoicing and Payments
Manage invoicing, payments and collections within the system. Exhibitors can easily access their invoices and pay securely online through their personal portal.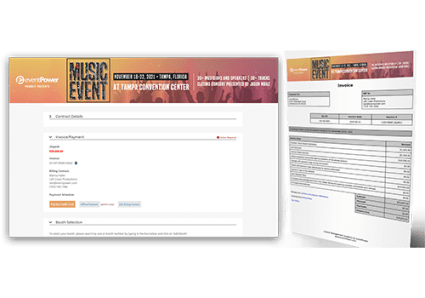 Virtual, In-Person or Hybrid...One Solution
Our virtual solution allows the client to manage all exhibit and sponsorship sales within one tool while delivering the content live, virtually or in a hybrid format. Exhibitors and sponsors upload content in a single portal to manage all delivery options.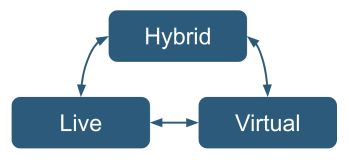 Request a Demo
Meet Your Team
We'll help you build it.
We'll provide one-on-one training.
We're available by phone or email when you need us.

Our Clients are Talking

eventPower offers comprehensive platforms, support, staff and expertise in many aspects of our event management needs -- registration, exhibitor and sponsor sales and fulfillment and onsite logistics. Our collaboration with eventPower has enabled our event to grow and enhance the entire experience for our attendees, exhibitors and sponsors."

- Luba Hrynyk, Collaborative Marketing Studio
Design Influencers Conference