Virtual Event Experience
Watch Overview Video


As Seen on ASAE's Virtual Demo Day

eventPower wowed the American Society of Association Executives (ASAE) during their virtual platform demo day. The event attracted thousands of viewers when they showcased the demo of eventPower's virtual solution. Watch the 30-minute product demo below.



Request a Demo
All-in-One Solution
The eventPower interface allows you to use one system to register attendees, coordinate speakers and contract sponsors and exhibitors for your virtual and in-person event. Execute hybrid events or quickly pivot from an in-person event to a virtual one if required during the planning process. No APIs, no importing and exporting data. Accessibility and captioning are also available to ensure event content is accessible to all attendees.


Live Streaming & Pre-Recorded Sessions
Add streaming directly to your virtual experience. Attendees can engage and learn virtually through your preferred provider such as Vimeo, Zoom, YouTube and more. Or choose to use your own production company to stream from the live event to a virtual audience. eventPower can integrate with many providers you know and trust.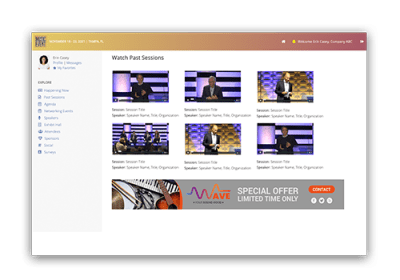 Interactive Dashboard
Attendees can register for the event, build their agenda, access sessions and network with exhibitors, sponsors and other attendees from the comfort of their home.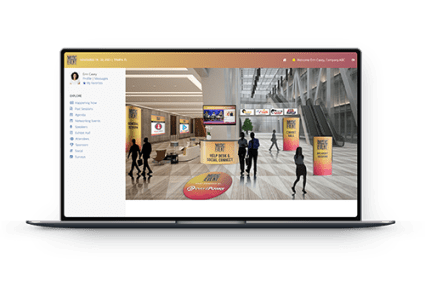 Virtual Exhibit Hall
Exhibitors showcase their offerings in engaging virtual booths and post resources and promotional videos to easily network with other attendees. Exhibitors can manage their in-person and virtual booths all within one portal.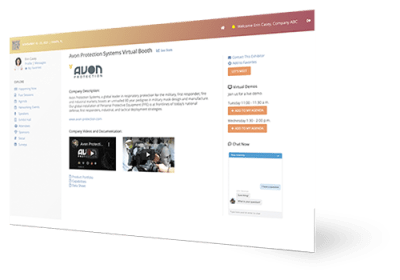 Sponsor Opportunities
Banner ads, pop-ups and strategic graphic placement are available throughout the platform to incentivize sponsors to support your event and help you monetize it.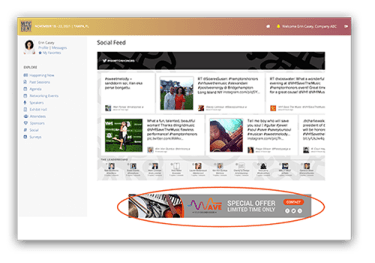 Endless Networking Opportunities
Integrated live session streaming and online Q&A enable attendees to interact with speakers and meet other attendees. Attendees can chat, schedule virtual meetings or directly email each other. In-Person and virtual attendees can network with one-another within the same platform.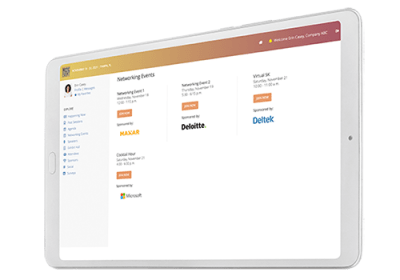 Reporting
Track attendance, time logged into sessions and engagement with robust reporting capabilities. Deliver event surveys to attendees quickly to obtain immediate feedback during and post-event. Exhibitors and sponsors receive custom reporting providing visibility into their investment in the virtual event.
We're Happy to Help You
Our digital events team will work side-by-side with you to deliver a virtual experience that your attendees won't forget. Call us today to support you and your audience.
Request a Demo
Meet Your Team
We'll help you build it.
We'll provide one-on-one training.
We're available by phone or email when you need us.

Our Clients are Talking

We were flying blind when we started the process. eventPower's suite of tools were easy to navigate and organized our agenda, speakers, expo hall with ease. Our eventPower team was with us every step of the way and helped us maximize our event through knowledge, teamwork and a great suite of products."

- Dana Bilyeu, National Association of State Retirement Administrators (NASRA)
NASRA Annual Conference
eventPower in the News